Are you looking for a practical and stylish door option for your home?
Flush doors can be an ideal choice.
Flush doors are one of the most popular doors in commercial and residential buildings,
offering elegant looks and great performance features.
In this article, we'll explain everything you need to know about flush doors.
We'll cover what flush doors are; the advantages of flush doors, design options,
where to buy high-quality flush doors, and installation information.
So, if you're interested in learning more about flush doors,
read on to find out why this door style is important to your next home renovation project.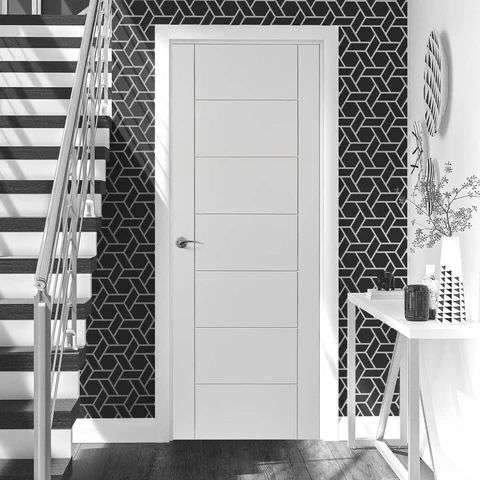 Advantages of flush doors
Flush doors are an increasingly popular choice for both modern and traditional homes, and for good reason.
The flush doors are stylish, elegant and highly functional,
making them an ideal choice for anyone looking to add a touch of modern sophistication to their interior design.
Moreover, flush doors have a host of advantages that make them a practical and cost-effective option for any homeowner.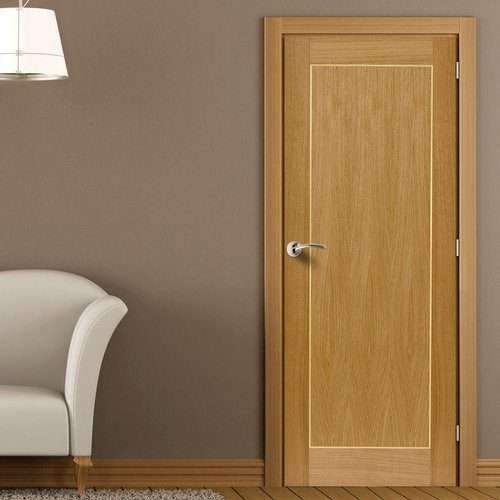 Durability
When choosing a door for your home, durability should be one of your primary concerns.
After all, not only will a sturdy door last for years, but it will also protect your family and possessions from the elements.
Flush doors fit the bill perfectly, thanks to their sturdy construction and excellent resistance to moisture, weather, and daily wear and tear.
Flush doors are also made of solid wood, solid plywood, particle board and medium density fiberboard (MDF).
But the most popular choice is solid wood,
which offers high durability and long-lasting performance.
The wood used in these doors is usually oak, pine or cherry.
It is often finished with a semi-gloss clear sealant that helps protect it from dirt and moisture.
And plywood is a hardwood that's a slightly less expensive option that's still strong and durable.
Meanwhile, particleboard and MDF are usually the most affordable options, but are still highly resistant to moisture and other types of wear.
No matter what material you choose,
flush doors have several design features that make them highly resistant to damage.
For example, most flush doors feature a reinforced steel frame that provides extra stability and strength.
This makes them suitable for high traffic areas such as entrances and hallways.
Flush doors are often equipped with weather strips and seals to protect them from the elements.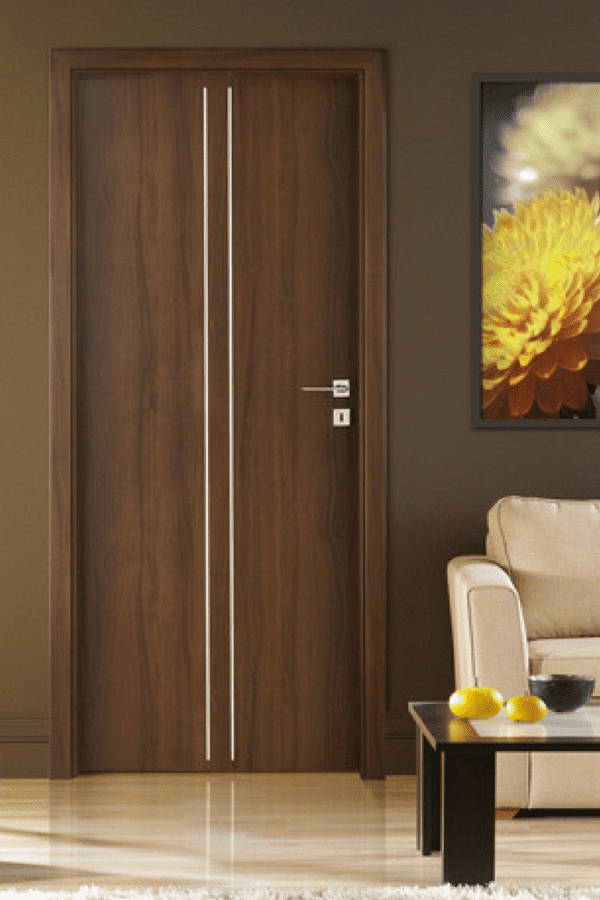 Affordability
Flush doors are perfect for those who want to combine style and functionality without breaking the bank.
Flush doors offer significant savings compared to other types of doors,
making them a cost-effective option for your home.
Flush doors are also more expensive than other common types, such as panel or French doors.
This makes it a great choice for those on a budget but still want a stylish door that will last.
The cost of the door and installation can range anywhere from a few hundred to several thousand dollars,
depending on the door's size and material.
In addition to saving costs, flush doors are highly customizable.
Different woods and finishes are also available to suit the decor of any home,
as you can choose from a wide range of colors and finishes,
Allowing you to create a unique look for your home.
Moreover, flush doors are easy to maintain and can last for many years with proper care and maintenance.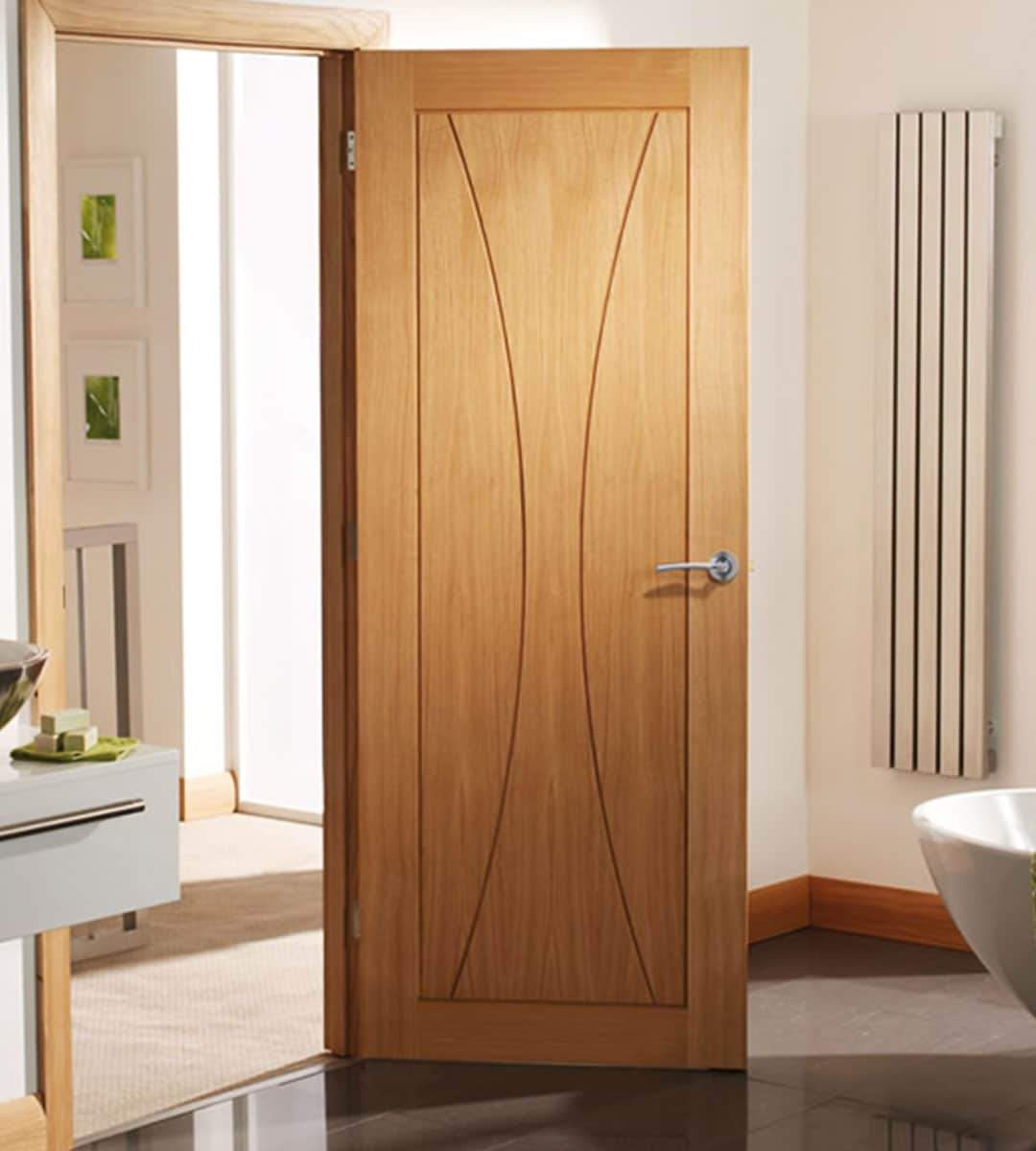 Low maintenance
As for flush doors made of solid surface, they do not require special care or maintenance.
Even in areas where they may be exposed to extreme temperatures or humidity,
these doors still hold up very well.
And if it gets dirty, you can wipe it with a damp cloth and it will look as good as new.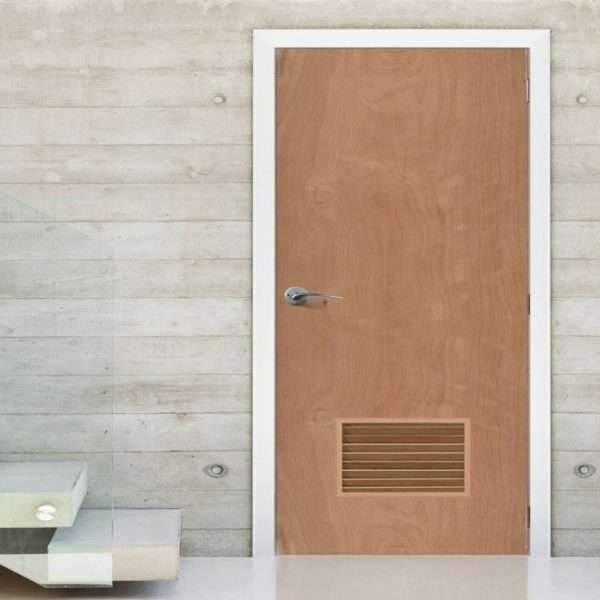 Cleverness
Flush doors can be made of wood, fiberglass, metal, vinyl, and composite materials.
They can be used anywhere in the home, from bedrooms, bathrooms, and kitchens to entryways.
And when it comes to style, flush doors offer several options and come in a variety of sizes, colors, and textures.
Homeowners can also choose from a range of designs,
from traditional paneled doors to more modern and sophisticated designs.
Or choose a custom-made door to fit the exact size and shape of the opening.
They can also be equipped with various locks and accessories, such as door knobs,
door pulls and doorknobs, providing additional security for your home.
In terms of functionality, flush doors are an excellent choice,
as they are strong and durable and can withstand the wear and tear of everyday life.
Their flat surface makes them easy to clean and maintain, and they can also be fitted with weather-resistant hardware,
to reduce drafts and help conserve energy.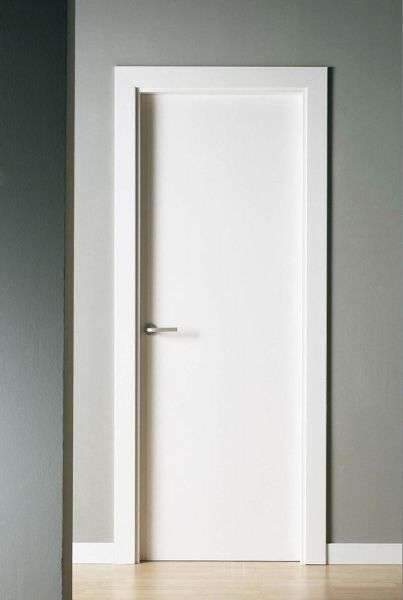 Design options for flush doors
Flush doors are an excellent choice for homeowners looking to add functionality and style to their homes.
It is a type of door that has a flat surface without panels and is available in a variety of designs and materials.
Here, we'll look at the design options available for flush doors and discuss the pros and cons of each.
Flush wood doors are the most traditional and versatile choice for homeowners, which are usually solid wood,
It can be stained or painted to match any décor.
Flush wood doors offer a variety of design options,
from traditional four-panel doors to more complex designs featuring ornate moldings and carvings.
Flocking wood doors also provide excellent insulation, and can be custom made to fit any opening.
Flocked glass doors are another popular option, allowing for maximum light and visibility.
Homeowners can choose between clear glass, frosted glass, tinted glass, and beveled glass for a flush door design.
Glass doors also come with different frames, such as aluminum, vinyl, or wood.
This door style is ideal for modern homes, as it adds a touch of elegance and sophistication to any room.
Veneer core flush doors are also an increasingly popular alternative to solid wood doors.
These doors feature an inner core of either compressed wood or plywood covered with a real veneer face.
Interior veneer doors are more affordable than solid wood doors and provide excellent insulation.
The downside is that they are less durable than solid wood doors, so you may need to replace them sooner.
Fiberglass flush doors are quickly becoming the preferred choice for homeowners,
as they provide a durable, low-maintenance solution.
Fiberglass flush doors are made of a composite material, making them highly resistant to the elements and other damage.
Fiberglass flush doors come in various shapes and finishes, from smooth and contemporary textures to wood grain textures.
All in all, flush doors provide a great way to enhance the look and feel of any home.
They come in different materials, designs, and finishes,
so homeowners can find the perfect door that suits their needs.
Whether you're looking for a traditional wood door or a sleek, modern fiberglass option,
flush doors are sure to add style and functionality to any home.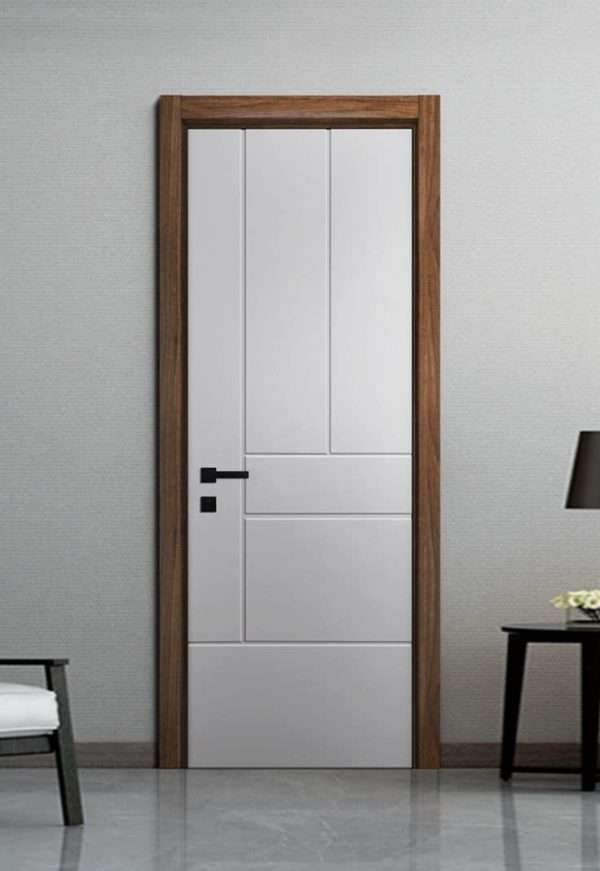 Buy high quality doors
If you are looking to invest in high quality flush doors for your home, there are many places to buy them.
Hardware stores, home improvement stores, lumberyards,
and online retailers are the most common places to shop for flush doors.
And hardware stores likely have many flush doors in many styles, materials, and sizes.
Whether you're looking for something simple or more decorative,
chances are you'll find something to suit your needs at the hardware store.
Many hardware stores also offer installation services and advice and guidance on choosing the right flush door for your home.
Home improvement stores are another great option for finding flush doors,
and these stores usually carry a wide selection of doors in both standard and custom sizes.
Lumber yards are a great place to find flush doors, especially if you're looking for something unique or custom.
And because lumber yards specialize in woodworking,
you can find high-quality flush doors that are both elegant and durable.
You can also find custom made doors at many lumberyards.
Finally, online retailers are a great option for finding quality doors.
Online options are vast these days, allowing you to find almost any type of door you're looking for.
Many online retailers also offer free shipping, installation services, and other perks,
making them a great option if you want to save money.
No matter where you purchase flush doors for your home,
be sure to research and compare prices before you buy.
With proper research and shopping, you can find the perfect home door.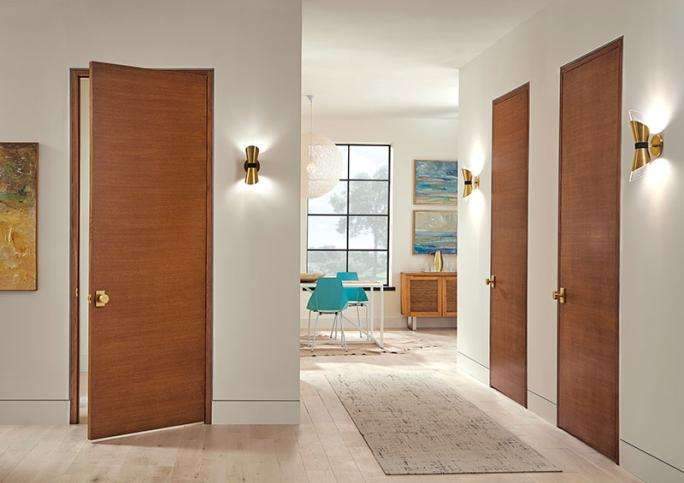 Install flush doors
Flush doors are an attractive and practical option for many households due to their straightforward construction and low cost.
As with any home improvement project, installing a flush door can be a complex process that requires careful planning and attention to detail.
This guide will help you understand the different aspects of the installation process and provide tips on how to get the job done right.
Before installation, you'll need to make sure you have the right materials for the job.
Accurately measuring the door opening is important to make sure it will fit in the space,
and you will also need a circular saw to cut the door to size
Drill bits, nails, screws, and other hand tools.
It may also be worth purchasing a door jamb and weather-stripping kits to further protect your door from the elements.
Next, you'll need to assemble the components of your door, including the door frame, the jamb, and the door itself.
It is important to check that the frame and door fit into the opening before installing them.
Once the frame and door are installed correctly, use a drill bit to attach the hinges and the door handle.
Finally, you will need to install the weather-stripping and seal any gaps between the frame and the door
This will provide more protection from air infiltration and condensation and help insulate your home.
Additionally, you can choose to apply a thin coat of paint or sealant to the outside of the door to ensure it is protected from the elements.
And you can successfully install a flush door in your home by following these steps.
With proper installation, your door can provide years of reliable use and aesthetic appeal.
For more architectural news
Solar energy and its role in providing a bright future for the world