How to design a functional and stunning kitchen island,
After open plan living frees the kitchen from its traditional enclosed status and introduces it into a more spacious and social flow area,
home designers can integrate cooking, dining and socializing space with multifunctional kitchen islands.
Below we will present several key points to consider when creating the perfect kitchen island.
Shape and size
Looking at the space we can determine the size and shape of the island,
and it might seem like a functional answer to all your storage and countertop needs.
But if there is very little space to move around comfortably, this will not work,
since the kitchen islands require about 1.2 meters of free space on all sides, a minimum of 1 m x 1.2 m.
Small kitchen spaces
If there isn't enough room for an extra island, you might consider getting rid of the counters attached to the wall altogether.
By placing a kitchen island, along with skinny shelves without a counter, the kitchen becomes immersed in the space.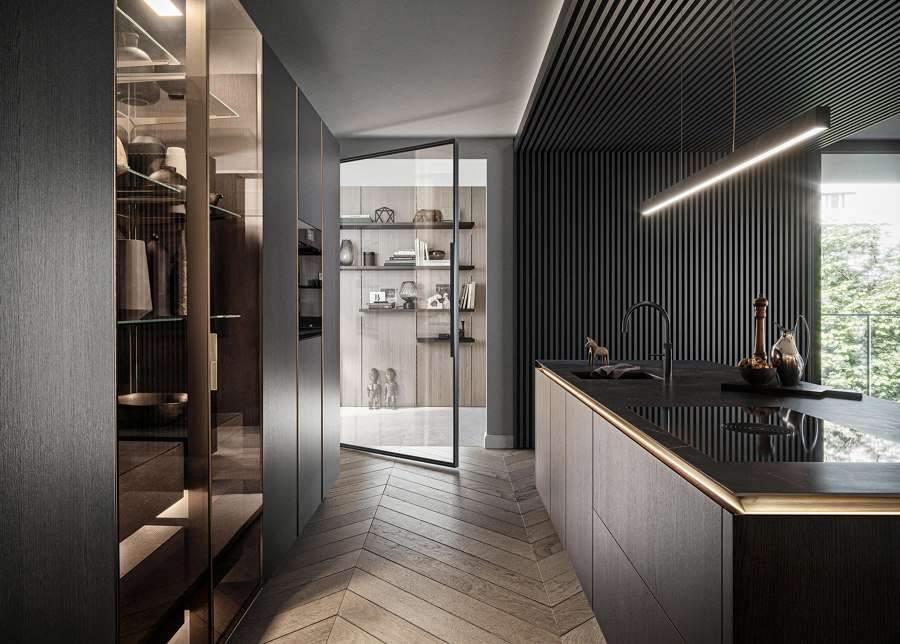 Very large kitchen spaces
Kitchen islands with tall, straight breakfast bars can feel like cocktail bars,
and if one of the tall islands blocks out too much space, doubling them creates more usable counter space.
And the T-bar effect, keeping everything just a few steps away.
Jobs
Users can connect with comfortably seated guests while preparing meals and refreshments,
by incorporating elements such as the sink, stove, or food preparation space into the kitchen island.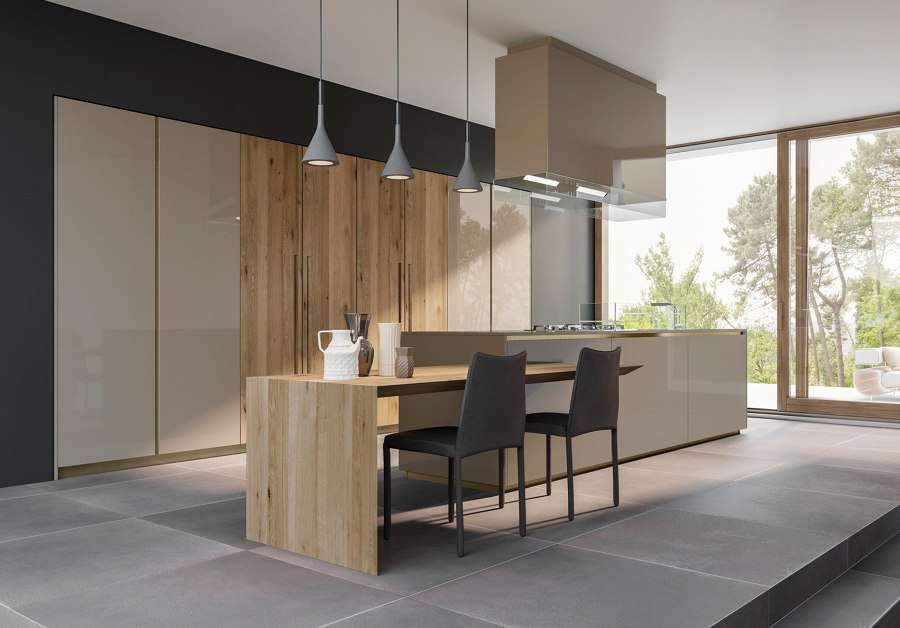 Breakfast table
From the principle of bringing chefs and guests together, breakfast bars are one of the most popular items in kitchen islands.
It can be as simple as an extended continuation of the worktop, suspended,
or it can be separated into a multi-material format.
Breakfast bars offer benefits for home lifestyles as well,
allowing the ladies to continue cooking while keeping a close eye on the children's eating.
Home offices
If you want to use electrical appliances on your kitchen island, you will need power outlets.
The combination of the dining table element of the breakfast bar and the power outlets,
along with the proximity of the kettle, makes the kitchen islands like a Mediterranean.
Stunning design
The eye is immediately drawn to the kitchen island as a kitchen staple,
while some choose to easily define the island as a kitchen space by blending in with the rest of the worktops and cabinets.
It is also possible to accentuate it with distinctive colors, materials and accessories.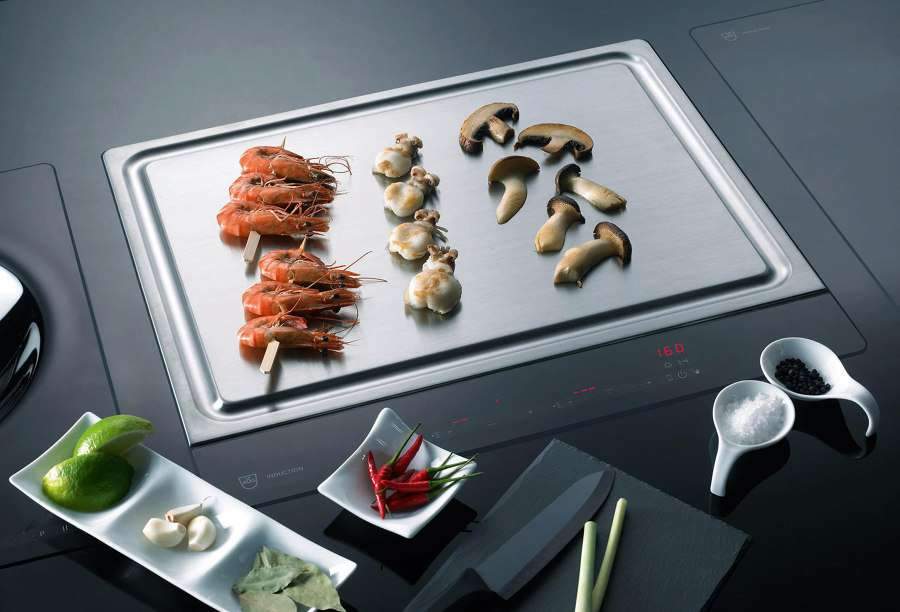 Contrasting kitchen islands
The kitchen's vibrant yellow provides a pop of color within the darker landscape,
while the gray porcelain texture used on the island sets it apart from the rest of the kitchen.
Stunningly simplified kitchen islands can be created by including flush devices
such as a V-Zug extractor set or cooking plates.
Alternatively, a visual addition can be created by placing display devices
such as an espresso machine, on a kitchen island cityscape.
Island walls
The edges are often blank panels to accentuate the user's personality, with the underside of the kitchen islands featuring either storage or seating.
The counter itself can be folded to create a stunning waterfall worktop,
particularly in a dark marble kitchen island, alternatively, the counter can attach free space on two or three sides, for an L-shaped or even a U-shaped breakfast bar.
Or the ledge can be used as separate storage, ideal for keeping favorite cookbooks close at hand.
Kitchen Island Lighting
With a mix of possible activities from cooking and eating to work and socializing,
the light landscape of a kitchen island should include flexible combinations of lights for multiple purposes.
Line lamps,
or single pendants scattered in a strict arrangement, provide the right mix of accent lighting.
While ceiling-mounted spots can provide ambient balance or accent for ceiling-hung storage.