Earth Energies Sanctuary in New Zealand may be a wellness retreat designed to cause balance of body, mind and soul, set within 200 acres of stunning natural landscape, ideal for seclusion, relaxation and experiencing nature. The sanctuary features a secluded, private, 2-bedroom cabin where guests can enjoy spectacular, awe-inspiring 360-degree views.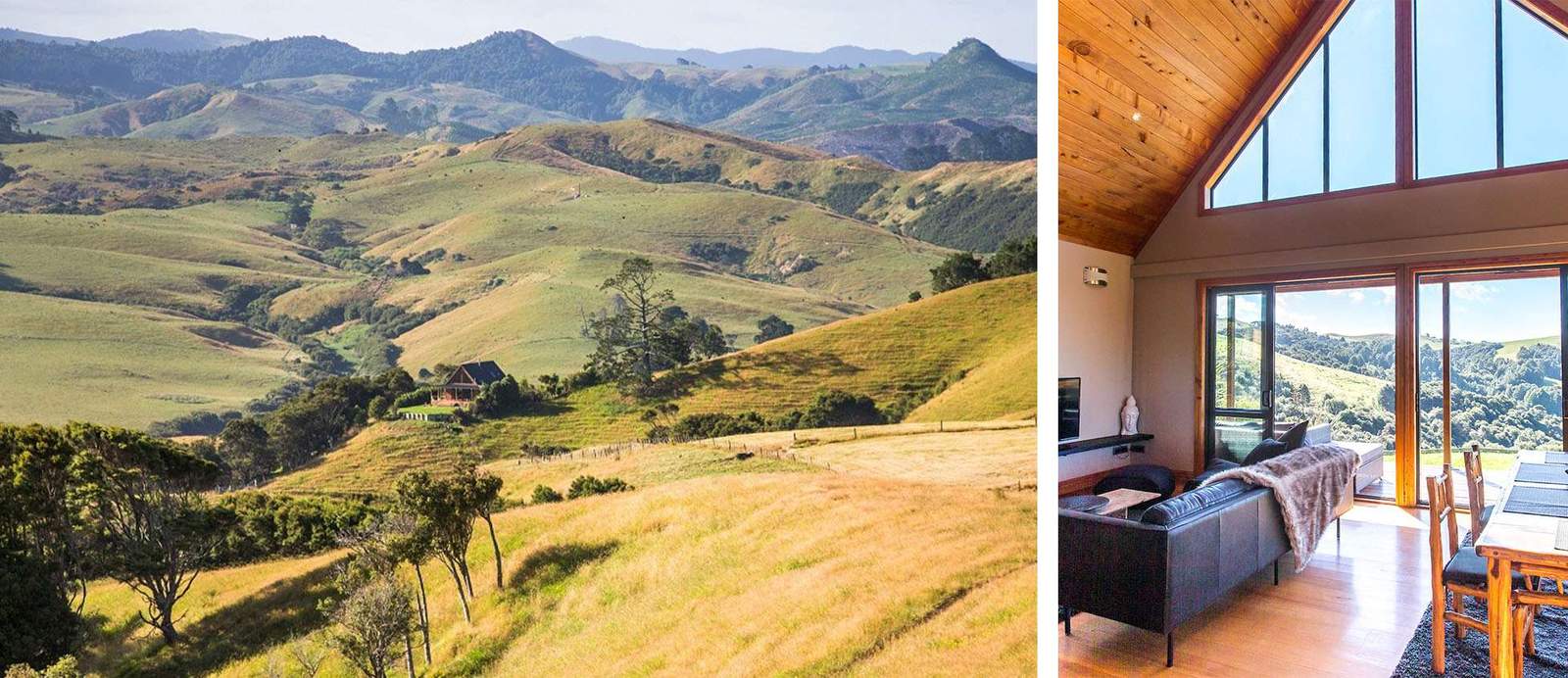 During their stay, guests are often assured of total privacy and seclusion, because the nearest residence is quite 800 meters faraway from the cabin. Earth Energies offers self-catered or chef-prepared meals, also as access to deep relaxation therapies to assist release stress and anxiety and every one for better sleep.
The Tiny Kiwi Meditation Cabin competition is that the first architecture competition to be run in partnership with Earth Energies New Zealand. Participants are tasked with submitting designs for a meditation space to be constructed during a bush clearing on site. The proposed location sits roughly 300 meters downhill from the most residence with no established roads, therefore it can only be accessed on foot.
The competition site
The cabin should be ready to accommodate up to 4 guests plus a meditation guide for 1 to 2 hours during the day or within the evening. This space isn't intended to act as accommodation and thus doesn't require any amenities or facilities aside from those needed to run a meditation session.
As winning designs for the small Kiwi Meditation Cabin are going to be considered for construction, it's vital that they reflect the very best standards of green building practice.
PRIZES
3 winning proposals, 3 special award recipients and 6 honourable mentions are going to be selected. Bee Breeders will award a complete of 10,000 € in prize to competition winners as follows:
1st Prize – 5,000 €
2nd Prize – 2,000 €
3rd Prize – 1,000 €
"Earth Energies Sanctuary Favourite" Award – 1,000 €
ARCHHIVE Student Award – 500 € + 50 € gift card at ARCHHIVE BOOKS (archhivebooks.com)
Bee Breeders Green Award – 500 €
+ 6 honourable mentions
COMPETITION SCHEDULE
Final Registration: FEBRUARY 3 – APRIL 28
Closing date for registration: APRIL 28, 2021
Closing date for submission: JUNE 2, 2021 (11:59 p.m. GMT)
Announcement of the winners: JULY 14, 2021
JURY:
Willem van Bolderen, Studio Puisto Architects Ltd;
Pip Cheshire, Cheshire Architects;
Jakob Gate, Native Narrative;
Kai Gu, School of Architecture and Planning, University of Auckland;
Dr Ferdinand Oswald, School of Architecture and Planning at the University of Auckland;
Erik Sommerfeld, ColoradoBuildingWorkshop;
Caro Robertson, Space Craft Architects
More: kiwicabin.beebreeders.com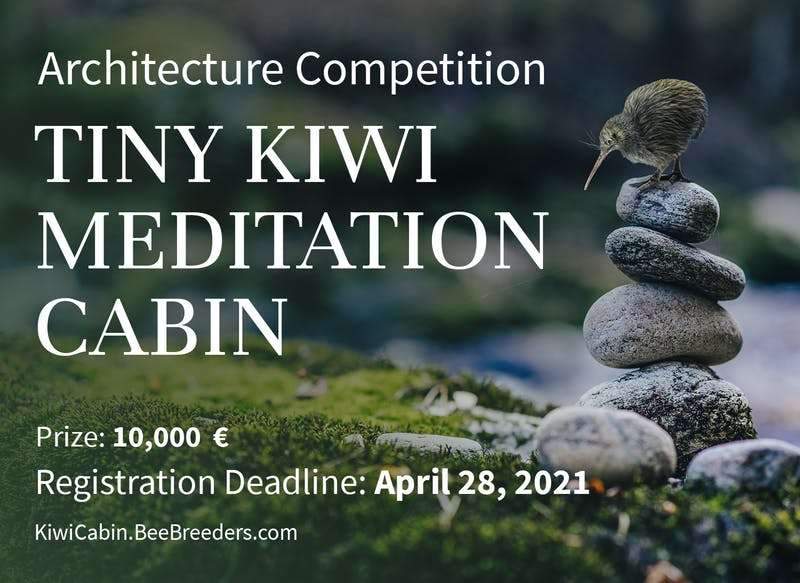 Closing date for registration: APRIL 28, 2021
Closing date for submission: JUNE 2, 2021 (11:59 p.m. GMT)
Announcement of the winners: JULY 14, 2021