Together with the global real estate consulting firm JLL,
the fit-out division of the Construction and Planning Company (C&P),
continues to deliver important projects stamped with its trademark signature of international quality.
Each branch of the world-famous coffee brand, EL&N,
carries its own individually distinctive style, maintaining its familiar theme of cheerful pink interiors and lush accessories.
In 2021, C&P was chosen as the general contractor for the brand,
and has since delivered several coffee shops in prominent locations throughout Riyadh,
Saudi Arabia.
It is the first outlet of EL & N in the Kingdom of Saudi Arabia in Panorama Mall,
which despite its relatively small area, contains many intricate details and exquisite designs.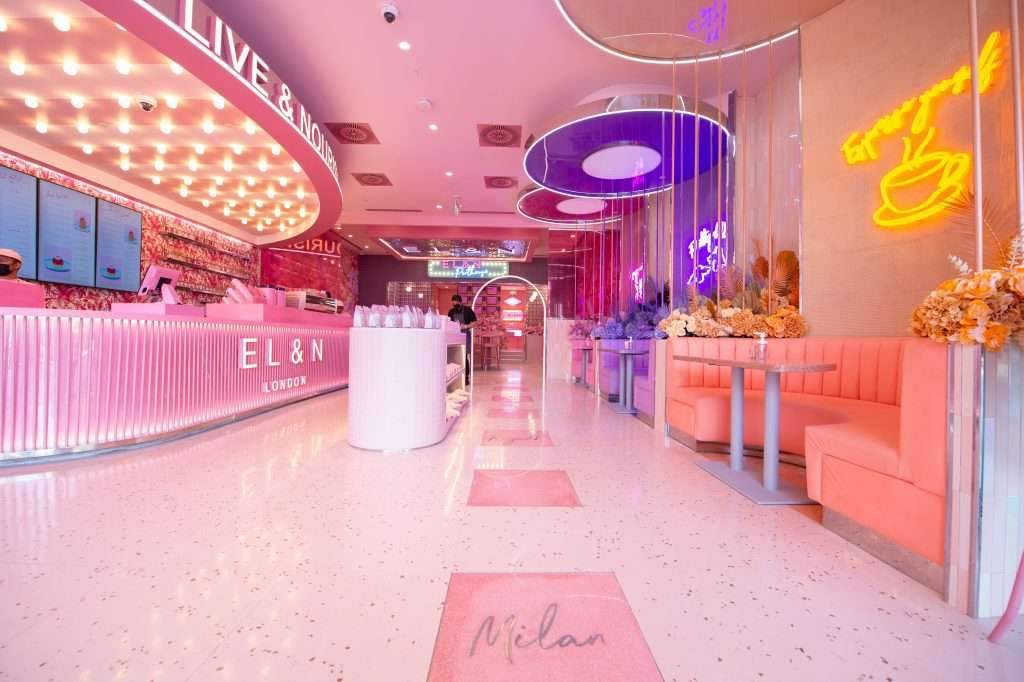 Another notable EL&N café is located on the Riyadh front,
and the unique multi-level penthouse style is comprised of special props that take the visitor on a spectacular neon-lit, nostalgic journey back to Old Hollywood.
Looking at EL&N's branches in Saudi Arabia,
it is clear that C&P's fit-out department, including the high-tech joinery branch, is highly skilled.
Not only is he at recreating client renderings but he is also adept at modeling and fabricating various pieces from scratch,
such as furnishings, special light fixtures and props.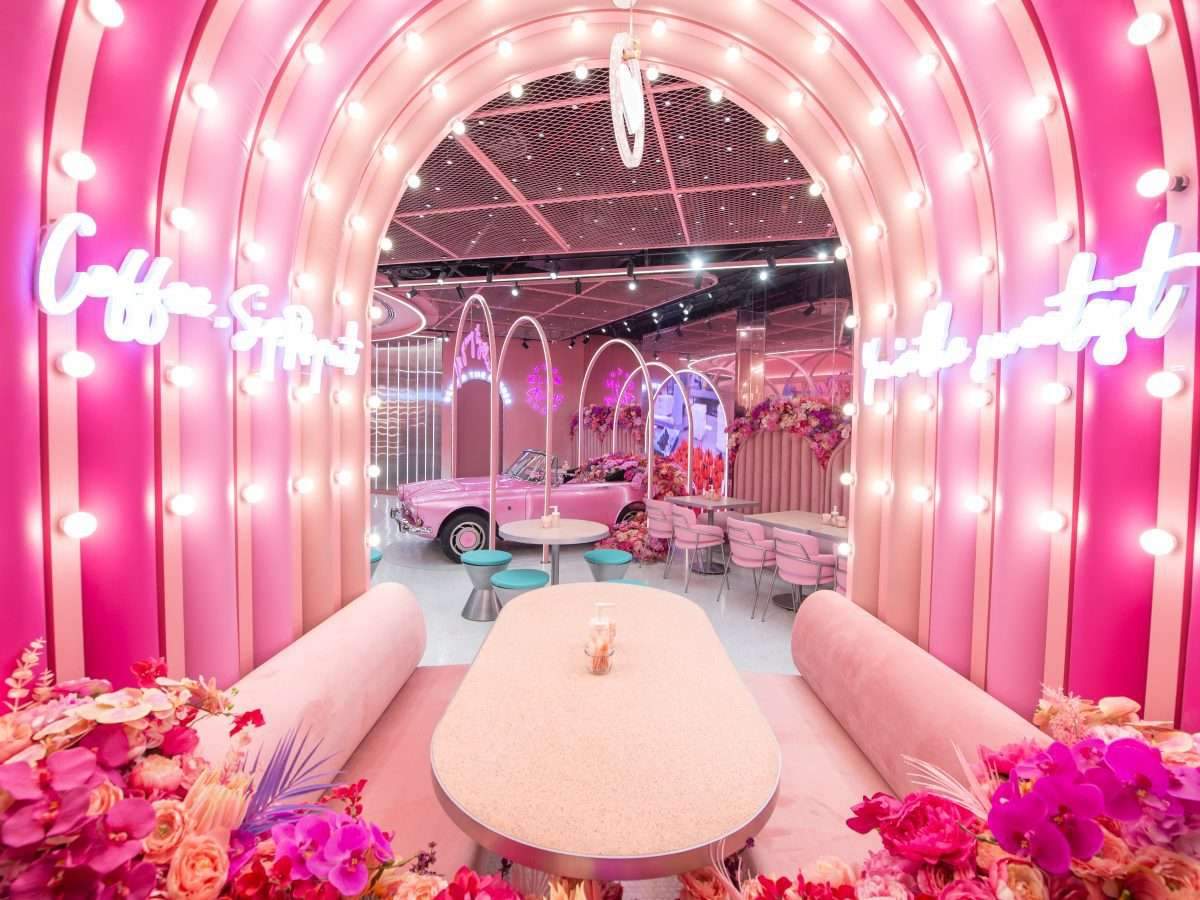 A design vision that goes beyond boundaries
For example, one of the branch's designs required the installation of a classic car inside,
as a special edition 1962 Sunbeam coupé pink-wrapped was presented to fulfill this special vision.
And this vision, according to EL&N founder Alexandra Miller,
"Pushing the boundaries in terms of design",
compared to its other branches around the world.
In addition, C&P has ensured that quality standards are maintained equally for all EL&N branches even though each outlet has its own unique style.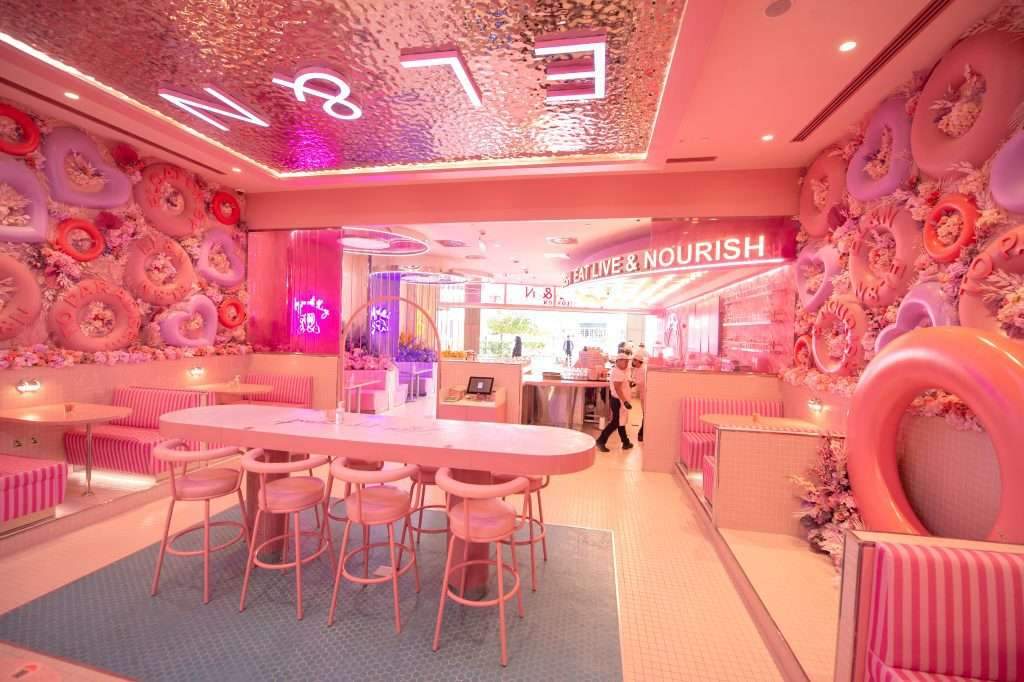 Eat Live & Nourish
EL&N stands for Eat Live & Nourish – and it has become the most iconic café,
with its pink interiors, alternative lattes, and beautifully decorated pastry masterpieces embodying creativity, elegance, and optimism.
EL&N currently operates in seven countries with 22 outlets, and more are growing,
and is present in Saudi Arabia, United Arab Emirates, Qatar and Kuwait in the Middle East.
For more architectural news