Agreement to print Reveal 3D-printed research habitats for Mars
ICON will begin 3D-printing a habitat that accurately reproduces the conditions
that future astronauts will experience when they visit the surface of Mars.
The project is a joint collaboration between Bjark Ingles, NASA and ICON,
codenamed "Mars Dune Alpha".
The 1,700-square-foot structure is set and will be implemented using ICON's Vulcan 3D printer.
NASA aims to assess the effectiveness of its diet, through three years of field testing,
as well as the physical and behavioral impact of prolonged exposure to conditions on the Red Planet.
The project is a groundbreaking step closer to achieving habitation and civilization on Mars,
and is set to be deployed in long-range mission simulations at NASA's Johnson Space Center.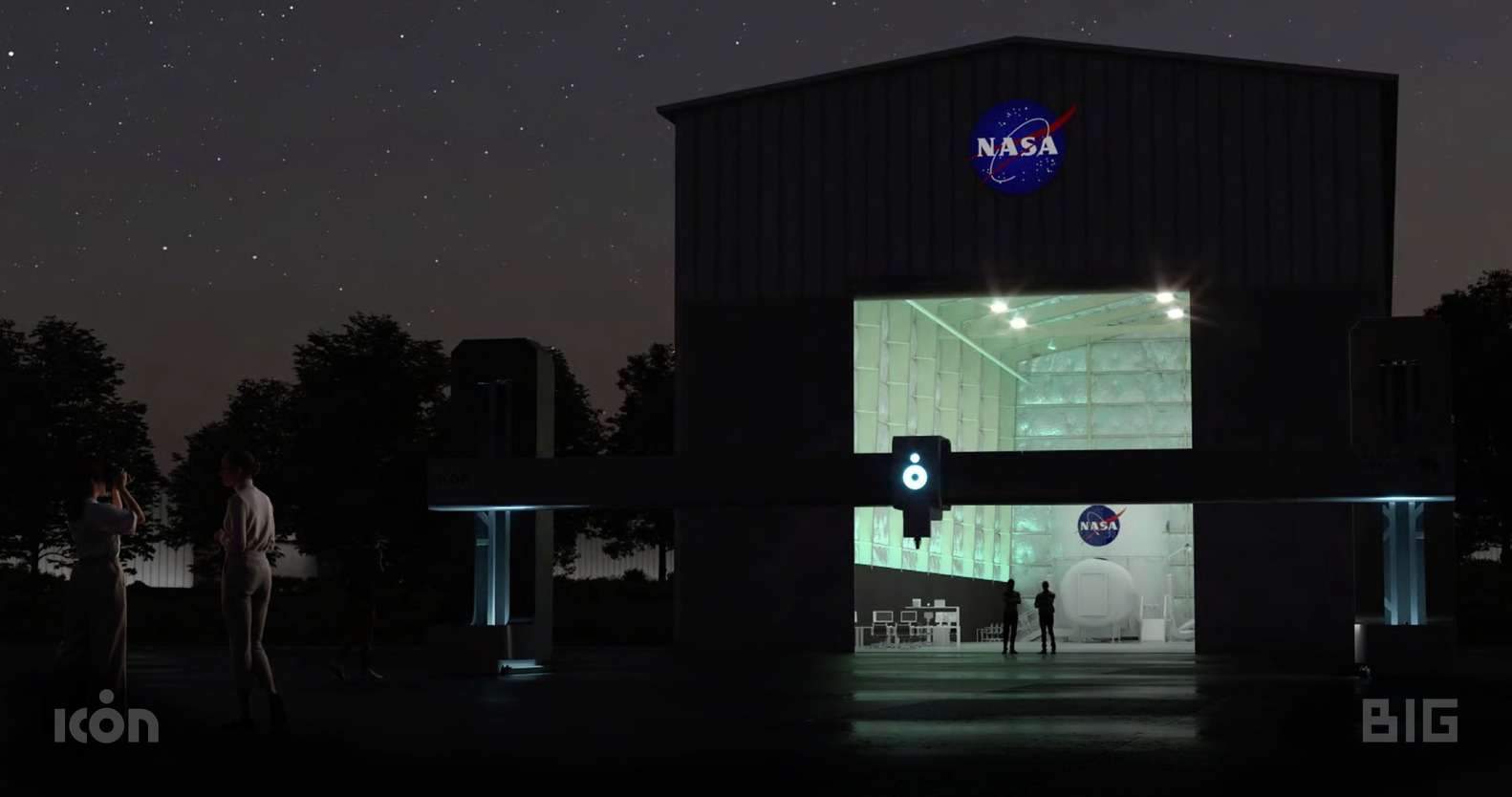 Jason Ballard, CEO of ICON, said Mars Dune Alpha was designed to serve a very specific purpose,
which is to prepare humans to live on another planet.
Habitat 3D printing has made it clear that 3D printing on a construction scale is an essential part of humanity's toolkit on Earth, as well as when going into space.
By utilizing its Vulcan 3D printer, ICON has embarked on an extensive international creation program over the past few years.
The printer has a capacity of about 2,000 square feet, and in 2018,
the company worked with the non-profit New Story, to build the first licensed print house in the United States.
Then ICON expanded the use of its 3D printer,
creating an affordable housing community for the homeless in Latin America.
In addition to the massive "vehicle concealment structures" for the US Marine Corps,
the company then constantly upgraded its technology.
Mars Dune Alpha
Designed by architecture firm Bjarke Ingels Group (BIG),
Mars Dune Alpha replicates the experience astronauts can expect on Mars.
ICON has announced that the hull will have varying ceiling heights divided by an all-encompassing enclosure,
providing a unique experience in each area for crew members, to avoid spatial monotony and fatigue.
Mars Dune Alpha is scheduled to be deployed to NASA missions to explore crew health and performance,
or to perform "CHAPEA" missions.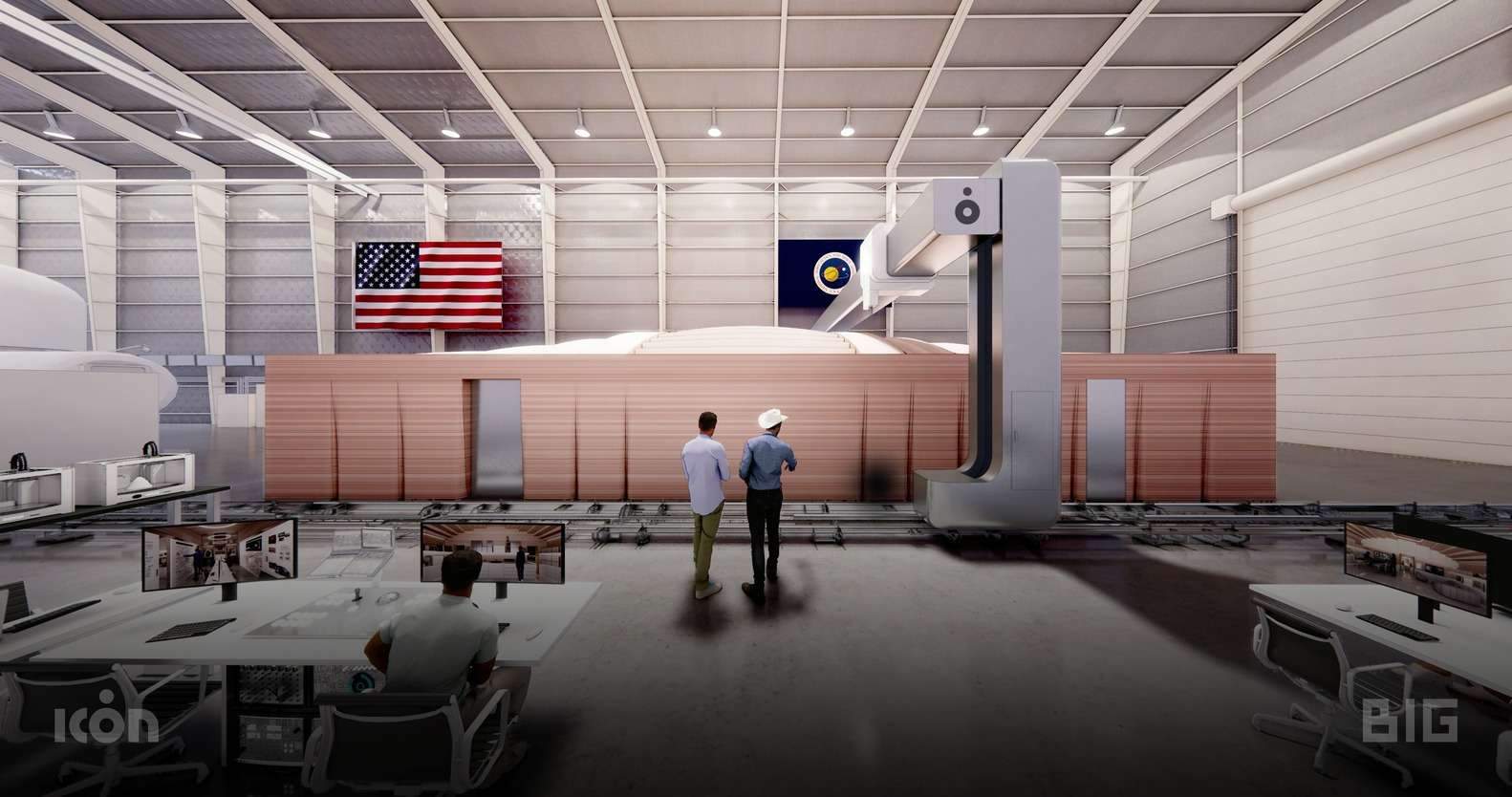 The program entails a series of three simulations of the Martian surface for a period of one year,
and is designed to inform the agency's risks,
resource and crew management strategies during future long-term missions there.
The Mars base is scheduled to include four private places, work stations,
medical stations and areas for growing food,
and working on the existence of shared living spaces between them.
The habitat will also be fitted with customizable lighting, temperature and sound controls,
as well as moving furniture, allowing the astronauts who occupy the space to turn it into a home.
NASA has already begun recruiting volunteers to stay inside the 3D-printed ICON habitat,
where applications will be accepted to join the CHAPEA crew and participate
in a year-long mission beginning in fall 2022, through mid-September 2021.
Prospective applicants can learn more about the program entry criteria here.
You may like: The Architectural Association Awards Walter Hood the Association President Medal for 2021