Arvin Maleki's beautiful space-inspired speaker won Gold at the 2020 Gold A'Design Awards.
It's possible that if you set this speaker on a table, it won't be immediately evident what it is. It has an enigmatic quality about it, but it was constructed with function and purpose in mind.
What is the significance of the Black Hole Speaker? To build an innovative and entertaining portable speaker that engages the user through its unique concept.
This translucent portable speaker stands out in a world filled with colored tubes and lozenges.
Arvin Maleki and Ayda Mohseni, the creators of Black Hole Speaker
Arvin Maleki, the lead designer, is an industrial designer from Tehran, Iran. He also claims to be an entrepreneur, an AI expert, and an author. He earned a bachelor's degree in information technology engineering and a master's degree in computer systems architecture from Tehran's Islamic Azad University. Moreover, Makeli is the author of several books on programming languages and deep learning. Also, Ayda Mohseni is a member of the design team.
Furthermore, Sketches and 3D renders for automobile, consumer electronics, and footwear concepts may be found on Maleki's Instagram and Behance pages. He mentions Zaha Hadid, the world-renowned architect, as an inspiration, praising her use of curved forms and ambitious approach to design. His design philosophy places a premium on efficiency, as well as meaning and originality. He's also excited about the possibility of using artificial intelligence to boost design inventiveness.
Materials & Methodologies – Bluetooth speaker with built-in light
The speaker incorporates Bluetooth technology to enable cordless operation and portability. It also has a USB connector that we can use to connect an external storage device directly.
A melancholy glow appears by a light ribbon that circles the interior core and we can use it as a small desk or table lamp. A touch panel control strip extends along the upper edge of the vortex.
With a diameter of 200mm and a height of 120mm, it's comparable to other compact portable speakers.
Enticing and futuristic style and aesthetics
The design of Black Hole is stylish and appealing. Its lovely curves and clear bubble cage entice you in right away. It's as if you could take a model of a black hole and look at it from every angle.
With a contrasting dark wavy contour at the base, the futuristic toroid shape is somewhat flattened. Ripples on the inside of the base radiate out like sound waves. The speckled coating highlights the cosmic imagery even more.
Despite its little size, the Black Hole Speaker commands attention. It's a lovely piece that anyone would be proud to show.
For your pens and pencils, there's a speaker
A Silver A'Design Award was also given to the creators of another portable speaker called Seda. This three-legged, dual-purpose variant has a rounded base and a rounded base. A spiral and container on the top serve as a desktop organizer for writing and sketching tools.
Design Memento is a one-of-a-kind notion that gets people's attention.
With its dramatic, distinctive look, the Black Hole Speaker has managed to capture attention. It appears to be Harman Kardon Aura's elegant younger sibling. Its success is due to the ideal marriage of a great idea, a great product, and flawless execution.
Finally, the toughest problem, according to the designers, was conceiving and implementing the black hole form. Solving the difficulty appears to be worthwhile, as Black Hole has won numerous design accolades. It also received an Industry Award 2019 and an Azerbaijan Design Award in addition to the Gold A'Design Award.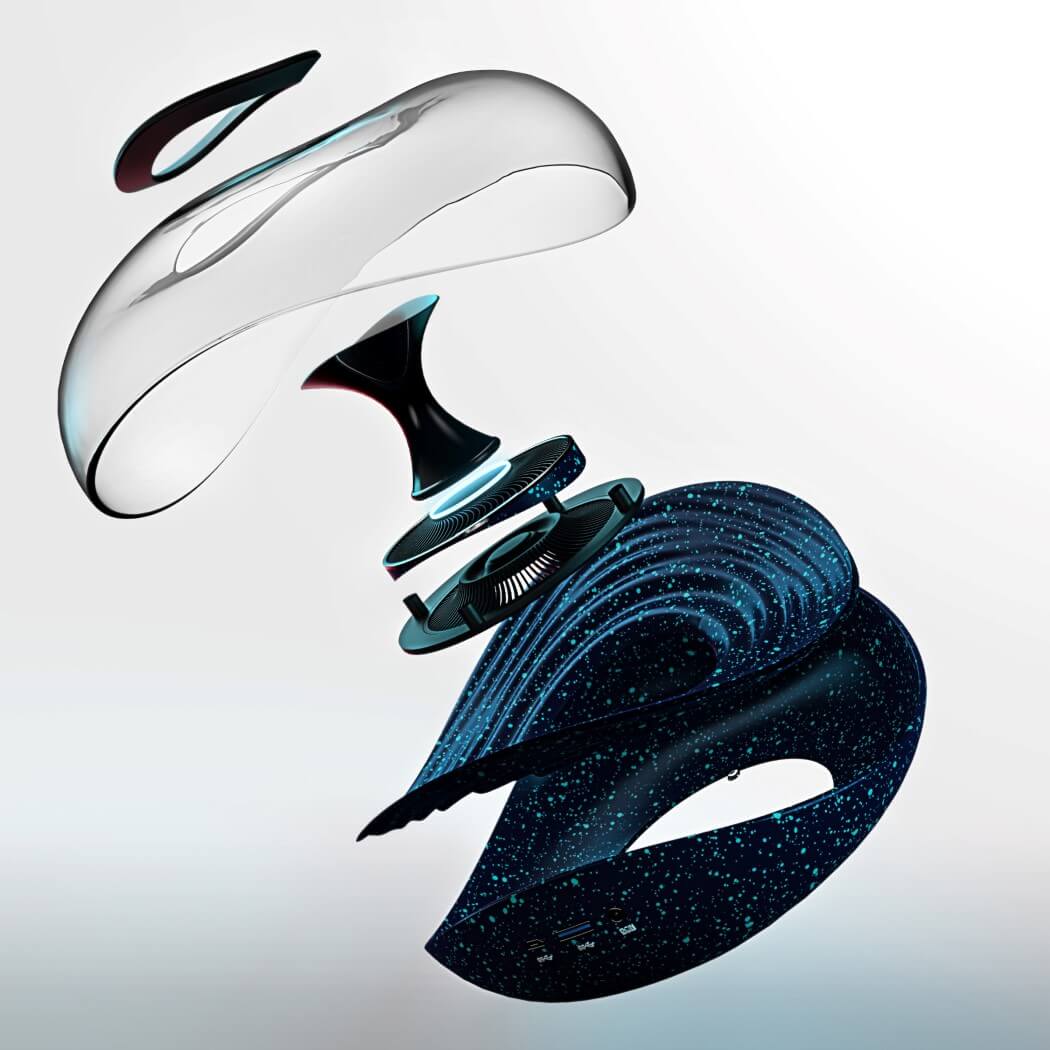 Read more on Archup:
Planning to construct the largest building in the world in NEOM
'the singing website' will perform your favorite song for only €1