Pendler is an accessible, practical, and easy-to-store electric bike designed by LAYER.
Benjamin Hubert's creative agency LAYER innovatively designs 'Pendler' – a compact yet powerful e-bike that's inclusive, convenient, and easy to store.
"Pendler pairs high-performance technology with a finely crafted appealing aesthetic to create a new vision that aligns not only with a user's performance needs for efficient travel, but also their lifestyle aspirations," says Benjamin Hubert.
Its one-of-a-kind name comes from the Danish word for "commuting" which is a nod to the tradition of cycling in Denmark.
Along with the material palette celebrating natural organic materials, this minimalistic product's symmetrical step-through U-shaped frame creates a signature appearance.
The lack of a top tube allows riders to 'step through the frame and the saddle as well as handlebar height which you can adjust for comfort – making it ideal for a wide demographic with varying ranges of mobility.
The e-bike of your dreams makes commuting in cities simple.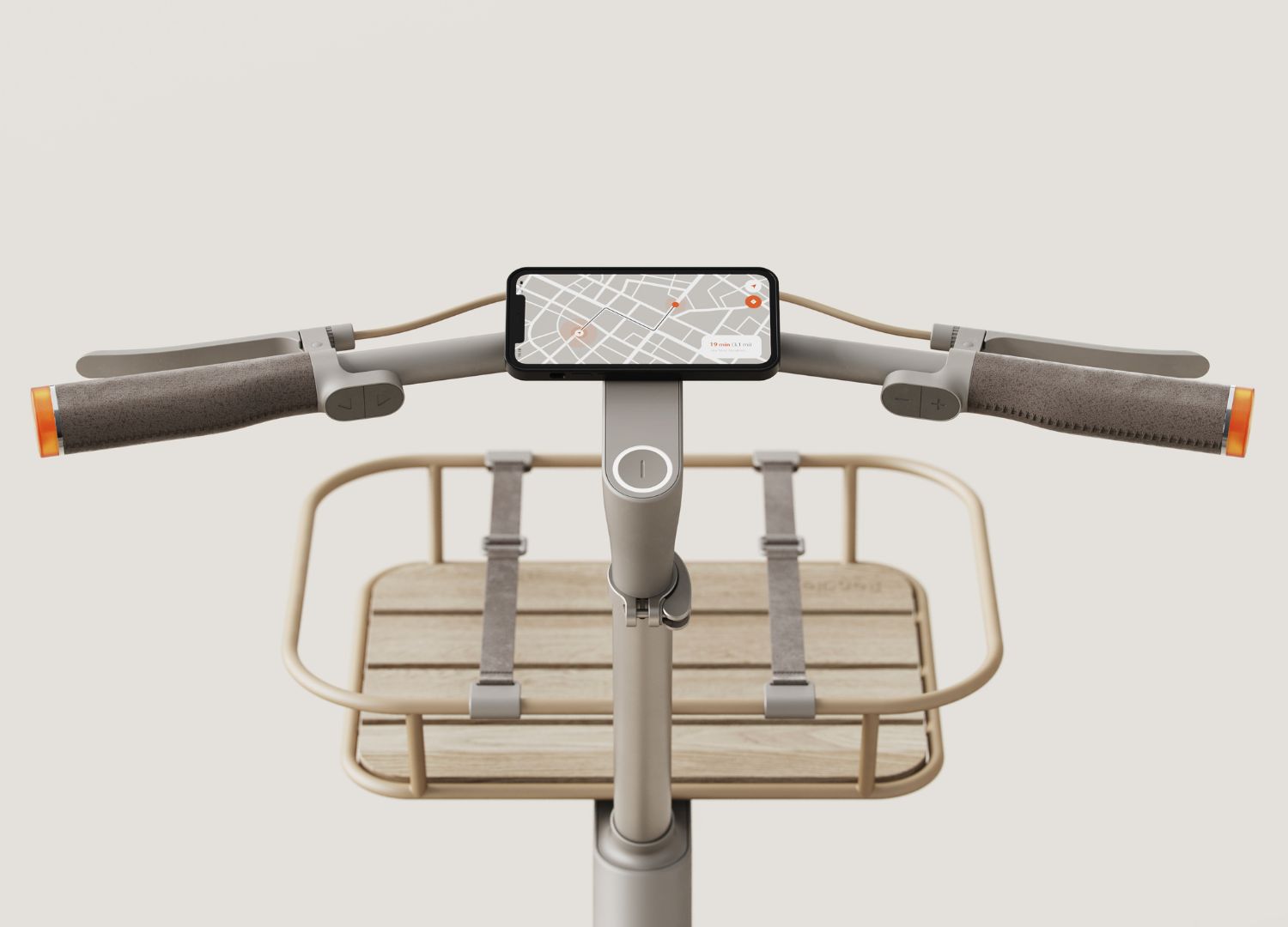 Its wheelbase, relatively small 20-inch wheels, folding pedals, and 90-degree turning handles allow for easy storage and travel on public transport, reducing complexities.
This eclectic object also comes with several fascinating modular, detachable accessories enabling one to carry shopping and luggage. It also has a phone dock that offers safe and easy access to devices while riding.
The extraordinary frame is skillfully constructed from standard circular steel tubing with die-cast aluminum mounts for the baskets. They have a beautifully organic, fluid expression.
This has leather details on the saddle, handles, and timber slats of the basket bringing a familiar sense of warmth.
Additionally, integrated indicator lights on the handlebars, rear, and front of the frame – have an inbuilt battery.