Yesterday, Wednesday, the NEOM Industrial City, OXAGON,
launched the first version of its Hackathon in partnership with the Saudi Ministry of Education.
The goal of the hackathon
The initiative aims to transform innovative solutions for entrepreneurs into viable start-ups under the supervision of experts specialized in various fields.
It will revolve around four industries that reflect NEOM's industrial goals of technology in the service of people,
and water innovation to develop sustainable solutions to the challenges of water scarcity.
And hydrogen and green electronic fuels, both of which reinforce the Kingdom's commitment to exploring clean energy alternatives.
The hackathon will be held from 6-8 October in Riyadh, powered by Blossom Accelerator,
the first accelerator in Saudi Arabia to include technology and focus on women.
Launching later this year, the OXAGON Accelerator is a 12-week program that provides early stage founders with the expertise,
resources and networks needed to build successful investment-ready businesses.
OXAGON builds the infrastructure to foster a collaborative innovation ecosystem
in which ideas are accelerated from the lab to the market.
The home of research and innovation
Coastal city will also be home to a zone dedicated to research and innovation,
and its campus will feature state-of-the-art facilities ranging from open workspaces to the latest technology, all powered by clean energy.
The hackathon and accelerator will also be open to local innovators from across the country,
as well as applicants from Saudi universities.
Vishal Wancho, CEO of OXAGON, said:
"This unique partnership demonstrates that OXAGON sees education as a cornerstone of innovation communities.
We are excited to work with the Ministry of Education to promote innovation and entrepreneurship in Saudi universities."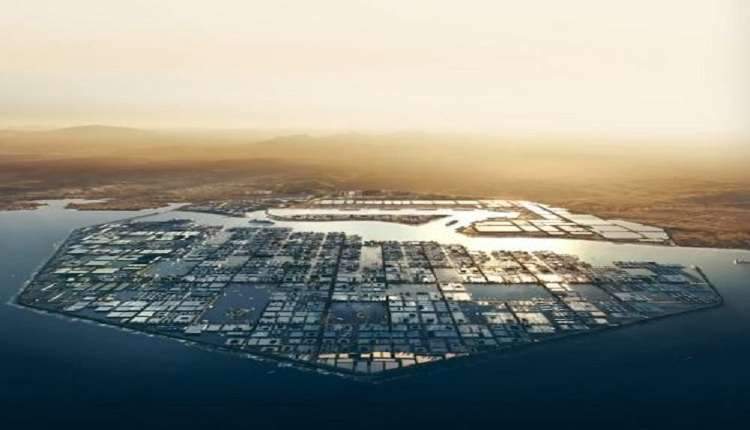 Building a generation of future leaders
The launch of both the hackathon and the accelerator initiatives will also contribute to building a generation of future pioneers and leaders,
and developing national talent.
It also contributes to the Kingdom's economy,
according to the Saudi Deputy Minister of Research and Innovation, Mr. Nasser Al-Aqili.
He also added: "Our partnership with OXAGON provides participants
from Saudi public and private universities the opportunity to implement their innovative ideas.
And developing sustainable solutions that support the future of clean industries locally and globally,
with the added benefit of the expertise provided by OXAGON."
Blossom Accelerator CEO Eamonn Shakur said:
"What is really unique about both the hackathon and the accelerator program is that we are really focused on the strength of people who are creating within Saudi Arabia.
All hackathon participants will be encouraged to take advantage of OXAGON's critical capabilities such as big data analytics and artificial intelligence.
The hackathon will also feature long days of work and expert mentors
who will guide entrepreneurs every step of the way.
Students will work alongside founders, start-ups and entrepreneurs who will be able to source talent and ideas.
They will also have the opportunity to meet potential founders and team members with whom they can collaborate to grow ideas, technologies, and businesses.
OXAGON will provide the opportunity for three hackathon finalists to participate in the three-month accelerator program and present their concepts at an upcoming event later this year.
This will give participants access to global leaders, mentors and potential investors in the MENA region.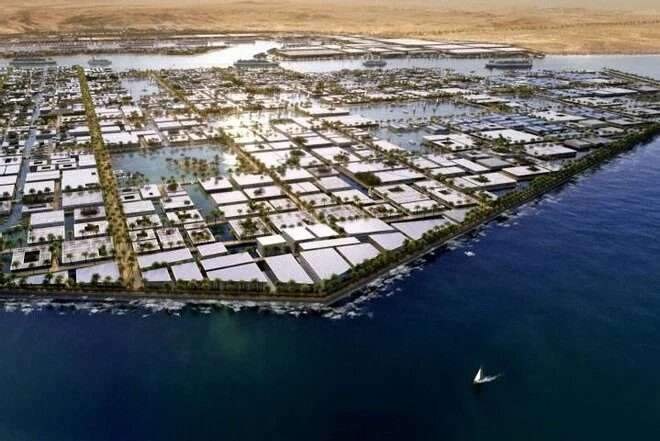 NEOM
NEOM, one of the most important projects of the Kingdom's Vision 2030,
is dedicated to promoting long-term economic diversification and talent development.
NEOM is designed to inspire and challenge human potential by combining world-class technology,
data and intelligence to seamlessly interact with its residents and form knowledge societies.
OXAGON, the place where ideas can profoundly change the world,
was launched in November 2021.
It brings together a radical new model for future manufacturing centers based on NEOM's philosophy to redefine how humanity lives and works in the future.
For more architectural news
OXAGON is #NEOM's reimagined industrial city – now open for business. Hear from NEOM CEO Nadhmi Al-Nasr as he outlines the new blueprint for the future of work, living and sustainability – in a pioneering cognitive city that will change manufacturing forever.@NEOMOXAGON#OXAGON pic.twitter.com/844XTUMiZb

— NEOM (@NEOM) November 16, 2021